Tell us what you think about Bigin
We would be delighted to hear how Bigin has helped your small business. Tell us about your experience and as a token of gratitude, we would love to offer you a bunch of rewards.
I'm ready to share my

Let us feature your
company in our case study!
Get $100 Zoho Wallet credits and
1 month extended subscription to Bigin for free.
What's in
it for you?
The case study will solely talk about how your company is using Bigin, and your story will help us inform our prospects about how they can benefit from Bigin.
Your case study will be featured on Bigin's website, which in return will provide brand visibility to your company among 20,000+ customers of Bigin and 90+ million users of Zoho.
We will also provide a high quality back-link to your company's website in the case study which will benefit your SEO performance and boost your online presence.
Promotional credits from case study can be used to upgrade edition or to purchase another new Zoho application.
Case study example
The CRM options available in the market are either too expensive, with complex features that are not essential for a small business, or are priced less with nominal features. But Bigin is game-changing. It has exceeded our expectations such that V4 Creative cannot work without it. Read Full Case Study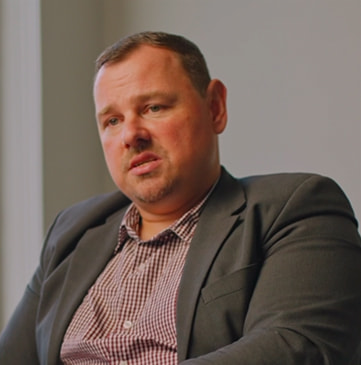 Dawid Roux
Managing Director, V4Creative
Give us a short testimonial!
Get $50 or 2 months subscription fee as Zoho Wallet credits for free.
Reward credits from testimonials can be used to upgrade edition, purchase add-ons or extend your existing subscription (monthly plan renewals).
Submit your testimonial
Testimonial example
Bigin ticks the CRM boxes for a small business. The right level of functionality and, so easy to use! Delivering what the 'Big CRMs' have but with the needs nicely catered for small business - so easy to learn, to adapt and to manage prospects and sales pipelines. We are thrilled that we made Bigin our choice in balancing our CRM early needs and for growth. You will too.
Xavier Corray
Founder, ZippyHelper®
As a small business with a big vision, having access to accurate and relevant data about customers and prospects is critical! Bigin and their onboarding team assisted us on our journey. The one-on-one onboarding sessions, easy-to-use platform and mobile application have been well-received by our team - although we are early into using Bigin we are already experiencing the benefits!
Joel Gustafson
Chief Operating Officer,
Car Trade Go Inc
We're hooked on Bigin. With the option to handle multiple pipelines, our team has utmost clarity on the status of deals. For our on-field representatives, the mobile app has been a game-changer, to say the least. Daily tasks were never easier, thanks to the activity module and dashboards. We are OBSESSED with Bigin!
Anurag Agarwal
Associate Business Development Manager, RoaDo
Note: Credit types and its usage may vary depending on your subscription type.
For more details on the terms of credits, kindly refer this page www.zoho.com/wallet
By sharing your journey with Bigin,
you can help fellow business owners
find the right CRM solution.