Why your small business needs a CRM like Bigin
There are a variety of reasons to invest in a CRM. Especially when you're just starting out. To better answer how a CRM like Bigin can uplift your business, here are three ways how it can benefit you as a small business owner.
Stay organized

A CRM is a fantastic organizer. It brings all the different stages of the customer lifecycle, end-to-end, in one dashboard.

Small business owners often have their time and attention spread in a million different places that should be brought together into one single place. CRMs like Bigin do just that.

Imagine your entire sales pipeline—from pulling in leads and converting them into paying customers, to building a lifelong bond with them—all done inside one application. An application so comprehensive that you never have to leave the window to keep your entire customer management process up and running.

End-to-end sales pipeline visibilty

This is why CRMs exist. Lead nurturing is crucial to building a sales strategy for your business. It's an opportunity to address potential concerns and push your leads faster through the pipeline.

A CRM like Bigin helps split leads into stages for easy comprehension. This clear visibility of contacts in your CRM can ultimately help you develop a detailed sales strategy, with well-defined responses to different scenarios, like emails followup or social media strategy.

The result is a fast, systemic, and formulated approach to nurturing and converting your leads into customers while limiting customer attrition dramatically.

Metrics, metrics, metrics!

Because a little analytics can go a long way. A major reason why CRMs are an essential part of business is that they can easily track every element of your sales performance. Right now, you may be able to tell what's going on in general with your business, but we designed Bigin to tell you exactly what's going on, with incredible accuracy.

Bigin analyzes your performance based on data collected from leads, contacts, deals, and any other external sources, giving you all the facts you need to make well-informed business decisions.
Have you ever wondered
why big brands never seem to fail?
That's because they don't make uninformed decisions, hoping that everything will just fall into place. In other words, rookie mistakes. Professionals understand that metrics don't lie. The only thing stopping small businesses from building brands like the big players is a simple tool that costs almost nothing—a CRM.
It's about time you started believing in facts over hunches. It's better with Bigin.
*Speaking of numbers...
Here are some stats on how CRMs help small businesses win big.
%

Improvement in
lead conversion rates.

%

Increase in
sales forecast accuracy.

%

Revenue increase
per salesperson.

%

Increase in productivity

%

Increase in sales

%

Improvement
in customer retention.

%

Decreased sales cycles

%

Decreased sales and
marketing costs.
%
of small businesses globally do not have a defined and functioning process for lead nurturing as they lack a CRM. Some of these businesses are likely your competition. Get a head start on them with Bigin.
*Data obtained from external sources.
"That's cool,
but do I
really

need a CRM?"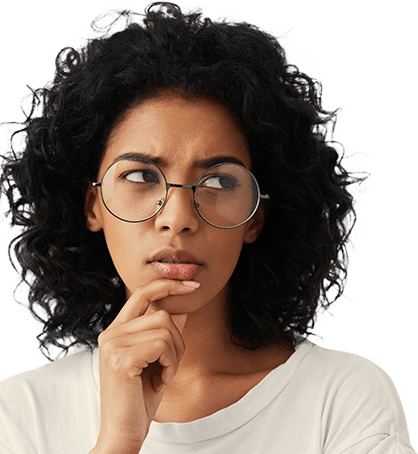 Quite frankly, we get asked this all the time! Along with plenty of others like these:
There's no business too small for a CRM. Imagine all the time you could save, and the larger scope of ideas you could focus on. With a CRM like Bigin set up to take care of your business, you can do more than ever before. It's a brilliant investment that goes a long, long way.
For business owners who have already used a CRM and weren't impressed,
If you had a negative experience with a CRM in the past, it's very likely that it was simply a misfit—another CRM designed to cater to enterprises, carefully retrofitted for small business. Bigin is here to change that.
Why Bigin is the go-to CRM
for small businesses
Ever since Zoho CRM started out, we made a choice to price our software competitively to help make the choice easier for small businesses. Years of studying small businesses and their needs helped us refine our design to create Bigin, a brand new CRM built from the ground up for small business.
We are the only vendor to offer ease-of-use, the right features set,
and an affordable CRM solution for the small businesses
Bigin is loaded with a great set of helpful features to keep your business running smooth and steady.
Ease-of-use
Fueled by smart design choices, Bigin's UI screams user-friendliness. It is smooth, self intuitive and combined with extensive customizability, giving you a hassle-free user experience.
Right Features
Bigin comes with handy features like multiple pipelines, workflow automation, built-in telephony, built-in email and twitter integrations, and thoughtfully chosen apps to integrate with, that help you sell better and grow faster.
Affordability
Intuitive, simple, and user-friendly, Bigin is a CRM that packs a powerful punch - all for a pocket friendly $7 /month/user. The best value for money CRM out there.
Get set up and start selling with Bigin in just under 30 minutes!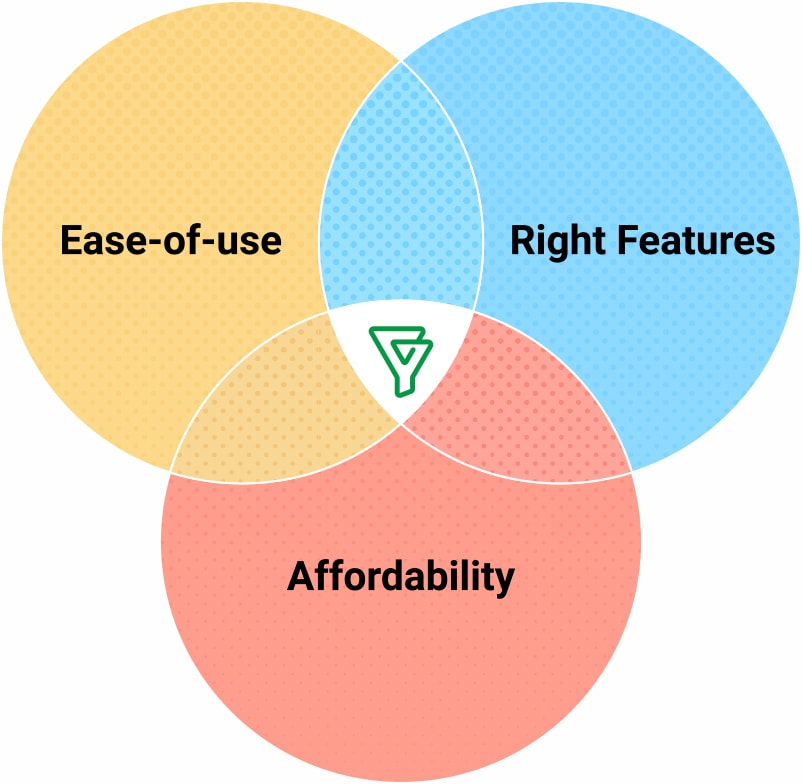 Here are some daily tasks
that Bigin can assist you with:
Store all your customer
data in one place

Track the number of open
deals by stage

Manage, plan, and send mass
emails from within CRM

Measure your sales
performance

Capture leads from your
website

Acquire and follow leads and
contacts on Twitter
A quick glance at how Bigin stacks up
against the competition
PRICING


(per user/month billed annually)
G-Suite and
MS 365 Integration
Pricing

(per user/month billed annually)
BIGIN EXPRESS$7
$12.5252919
G-Suite and
MS 365 Integration
Trusted by thousands of small businesses
We were so impressed by Bigin's 'perfect fit' for small organizations and we have now consolidated all information about our clients and projects in Bigin. It's impressive to see that such an affordable product helps in managing duplication of records, customizing fields specific to our processes, providing dashboards to manage the performance of emails, and even linking up with the Twitter accounts of our clients. Read the full case study
I am super impressed with Bigin. I was looking for a simpler lead management and automation tool and I have finally arrived at the right platform after trying multiple tools in the last few years. It has completely transformed the sales process and I regularly recommend Bigin to my contacts.
I want to sincerely thank the entire Bigin Team for developing this excellent platform for SMBs who are quite keen on getting rid of excel datasheets. My primary requirement was exactly the same, and Bigin has offered so much more. This has increased the overall productivity of my sales team, and I have already recommended Bigin to friends in different sectors.
I found Bigin extremely easy to learn and utilise. I was bit scared if my assistants will able to learn it quickly. But to my surprise they have started using fully within 2 weeks of time. Mobile apps and its connectivity with server is superb and quick.
Luison Lassala
General Manager, Bedrock Success Consulting
Vikas Kakkar
Founder & CEO, HireXP
Dhruvesh Lakhani
Founder & Director, Investacc Insurance Brokers Pvt. Ltd.
Anant Tikone
Managing Director, Antech Micro systems Pvt ltd.
*The names and logos for Zoho are trademarks of Zoho Corp. All other trademarks, brand names, or product names belong to their respective holders. Comparison information as of 20/11/2020. Prices mentioned are in USD.
There is only so much convincing words can do
That's why Bigin has a 15-day free trial with no hidden charges. If you're on a budget, Bigin is also available
for free for single-user accounts on a life-long basis. No hidden charges whatsoever.
And whenever you need more power—Bigin Express is only $7/user/month.
Access Bigin
Try Bigin Now
See Our Pricing
No forced contracts. No credit card for sign up. It's our promise.