Introducing Bigin
Pipeline-centric CRM built and priced for small businesses
With Bigin, small businesses can now manage their customer relationships more easily than ever. Whether you're ready to move beyond spreadsheets or simply replace legacy sales tools, we are here to help you get started. Let's Bigin?
Access Bigin
Try our risk-free trial and start building awesome customer relationships.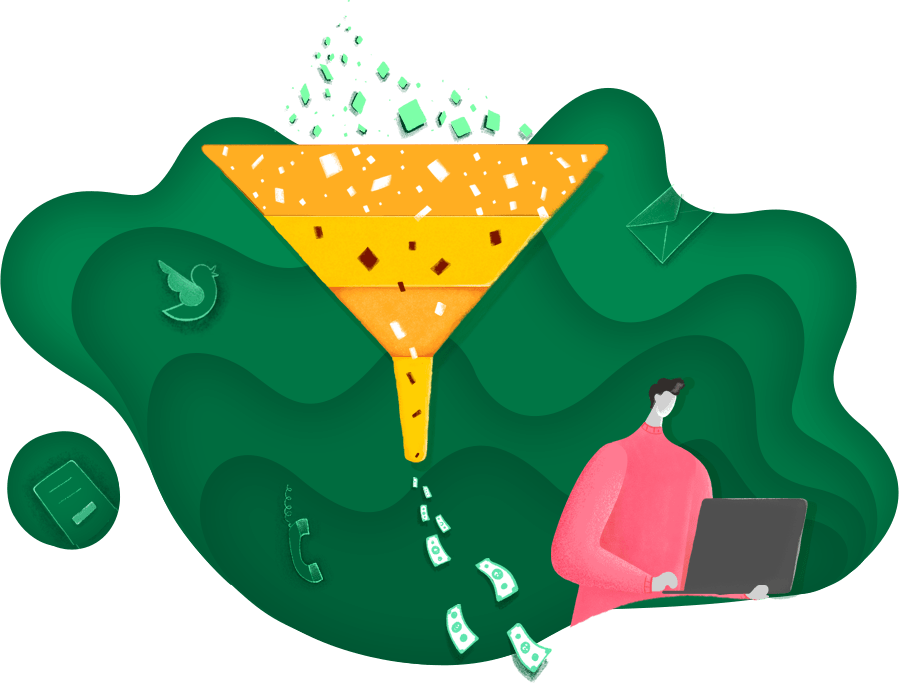 A new way to look at
your customer pipelines
All of your prospect information, including emails, activities, tweets, and more, can be easily captured in Bigin so that you have all the necessary information on hand to move the conversation forward. Manage your pipelines effectively, and win more customers.
Engage Prospects
Deploy web forms to capture your website visitors' details.

Send and receive emails from within the product.

Keep a complete timeline view of every interaction with your prospects.
Manage Pipelines
Customizable deal stages and options for multiple pipelines.

Workflows eliminate time spent on repetitive tasks.

Stay on top of your activities and followups.
Close
Deals
Real-time notifications for better sales collaboration.

Make sales on the go with apps for iOS and Android.

Dashboards that give you an overall picture of your sales pipeline.
See all features
Loved by small business
owners and experts
"Bigin is an innovative SMB-focused approach to CRM that should satisfy the requirements of even the smallest businesses while providing a cohesive pipeline-based layout and workflow. Bigin's fresh and intuitive user interface is a delight to use, and its pricing along with its easy upgrade path to the rest of the Zoho ecosystem make it an exceptional value."
"While searching for the correct CRM solution, many small business owners must sacrifice functionality for cost savings as many CRM solutions will lock essential features behind additional subscription costs. Recently, Zoho unveiled a new CRM solution that brings essential CRM functionalities to small businesses at an extremely affordable cost."
Brent Leary
CRM Industry Analyst and
Small Business Advisor
"Many SMBs rely heavily on spreadsheets to run their business. And, while spreadsheets are great for managing numbers, they aren't great at managing relationships with customers. Which is why using a service like Bigin—built specifically to help very small businesses find, catch and keep customers—can improve the likelihood of creating great customer relationships."
Well above the industry average on ease of use
Why Bigin?
We believe every business needs a CRM, no matter how small they are. Being small is not an excuse for businesses to continue using inefficient spreadsheets for their customer-related operations. With Bigin, we're looking to provide a user-friendly CRM packed with the right features, and most importantly, for the right price. Bigin removes the complexity associated with full-blown CRMs, making it easy for its users to set up, track day-to-day activities, manage customer relationships, and ultimately grow faster.  Read more
Get your template

Manage pipelines

Customer context

Built-in telephony

Automate your routine

Fully mobile

Integrations
Get your template
Get your template

Manage pipelines

Customer context

Built-in telephony

Automate your routine

Fully mobile

Integrations
Ready-made templates for any business type
Bigin also comes in several CRM templates for various types of businesses so that you can simply pick one that works for you. No customization needed, and definitely no tedious setup! Templates are a brilliant shortcut if you want a tailored CRM that gets straight to the point.
Find a template for your business here







Setup and start selling in
under 30 minutes!
Forget time-consuming setups and product tutorials. Here's a sales tool that is actually easy to use, with almost no learning curve. Simply import your existing data, and get started in under 30 minutes. It's our promise.
Psst! With a Bigin template, you can get started even quicker!
Multiple pipelines
for customer operations
With the option to create multiple pipelines with fully customizable stages, Bigin empowers small businesses to run their distinct customer operations inside their CRM. Bigin's pipeline view allows users to see their customer information in the most visually engaging way, and extend it to the entire customer journey.
Learn more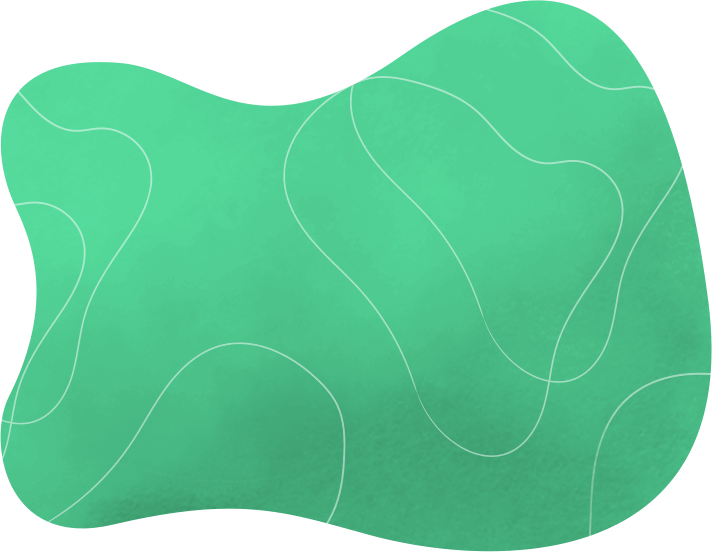 Get complete customer context
From emails to activities to deals, all your contact information is organized neatly and sequentially in one place. Empowered with a complete view of your contacts, you won't lose valuable time looking for specific information when getting on a quick call with a prospect or meeting with them directly.






Built-in telephony
With an integrated, no-hardware telephone system, you can make and receive calls, purchase phone numbers for your team, record phone calls, set up automated voice responses, and so much more to dramatically improve the way you reach out to your prospects and customers.
Learn more


Automate your routine
Bigin can do most of your day-to-day activities for you. Simply set up or schedule workflows and let Bigin handle your daily routine automatically. Sending welcome emails to new contacts? Adding a task to your to-do list? Don't bother, Bigin is on it!
Learn more


Fully mobile
With Bigin, you never have to worry about missing appointments or important activities when you are on the move. Bigin's sales apps for iOS and Android have been built with special consideration for field sales reps.





More reasons to try Bigin today
Easy to use
You don't need any prior experience with a CRM to make Bigin work for you. Bigin is easy and is designed to simply work on its own.

Easy on your pocket
We can safely say that we are the most affordable CRM in the market right now, with a price of $7/user/month (billed annually).
Local taxes (VAT, GST, etc.) will be charged in addition to the prices mentioned.

Easy on any platform
Bigin's globally acclaimed interface and design is optimised for faster actions and frictionless user experiences across both web and mobile devices.

Bigin is powered by the creators of the world's favorite CRM
Bigin is built on Zoho CRM, the software platform that empowers millions of businesses worldwide to transform their customer relationships. We're proud of our proven history of helping businesses around the globe—both big and small—grow faster and stronger. Bigin is the ideal precursor to a full-fledged CRM, and a great first step for small businesses who want a simple, powerful solution that will help them improve their customer relationships.
Trusted by 7,500 small businesses globally
Bigin is easy to use for a growing organisation like Ammacus. The platform is very intuitive and saves time on double entering information and has saved us many hours in lost productivity. As an early adopter of Bigin, we look forward to continued new applications & developments to make the platform even better than it is today. In addition, we have received fantastic client support when it was required.
Bigin is exactly what we needed at our growing real estate company. We had looked into many CRM services but all of them were either too costly with features we didn't yet need; too complicated to set up; or too simplistic. Zoho Bigin has been amazing. I watched one instruction video from the YouTube channel and I was ready to set up. It's so simple to navigate that we were up and running on day 2. Customer support has also been great. I've received quick responses to all my queries. Just stellar all the way.
I'm self-employed and I run a design, printing, and marketing business. I wear all the hats when it comes to my business, so I need tools that help me automate and track everything that goes on day-to-day. I have been looking for a simple CRM for the last 3 years. During that time, all I found were apps with way too many features that came with a hefty price tag. When I started using Bigin, I loved how easy it was to use, and it had a clean and organized interface. The ability to sync my other apps with it using Zoho Flow was a big plus. One of the best things is they made it affordable. I look forward to being seeing how Bigin evolves and helps me run my business better.
I am a huge fan of Bigin. I have literally spent years trying to find a solution like this so that I could track all of my clients. I have two different business entities with differing needs for each. This has made it challenging. I tried different apps that are made for larger businesses and they were not as user friendly as Bigin. Plus, the costs were too high for me. I recommend Bigin to everyone I know. I have been a customer since October of 2020 and I could not be happier with this application.
I have been using Bigin since almost it was launched and I must say this is one of the most simple yet very effective tools for entrepreneurs. The Deals module helps me stay on top of my plans and closures. The leads are easy to add, track and follow-up, due to which I feel much in control of my marketing process. Assigning tasks and calls have taken my follow-ups to the next level. I love Bigin's web, Mac and iOS interfaces and I find them very intuitive and easy to use. Thank you Zoho for creating this CRM and making my life so simple.
Craig Aspey,
Managing Director, Ammacus
Aika-Grace Wangwe,
Assistant, Goshen Acquisitions Ltd.
Krista Guerrero,
Owner, Kreative Design/Marketing
Susan Carpenter,
Owner, Life's Doors Meditation
Gagan Kapoor,
Chief Marketing Consultant , Go4growth Consulting
Try us, and you'll never go back to

spreadsheets


15-day free trial. No credit card. Instant product access. Just Bigin.
Access Bigin
Sign Up For Free
See Our Pricing
No forced contracts. No credit card for sign up. It's our promise.