Enhance your mobile CRM experience with Bigin on iOS 16
Enhance your mobile CRM experience with Bigin on iOS 16
Last Updated: September 13, 2022
261 Views
4 Min Read
Every fall, we ensure that Bigin is in lockstep with the newest innovations the world of Apple has to offer—and this year's no different. Given that Apple has placed a premium on personalized features, enhanced intelligence, and improved ways of communication and sharing this year, we've updated Bigin to take advantage of these developments. Now users can more easily transition between their personal and professional lives on their go-to device—the iPhone.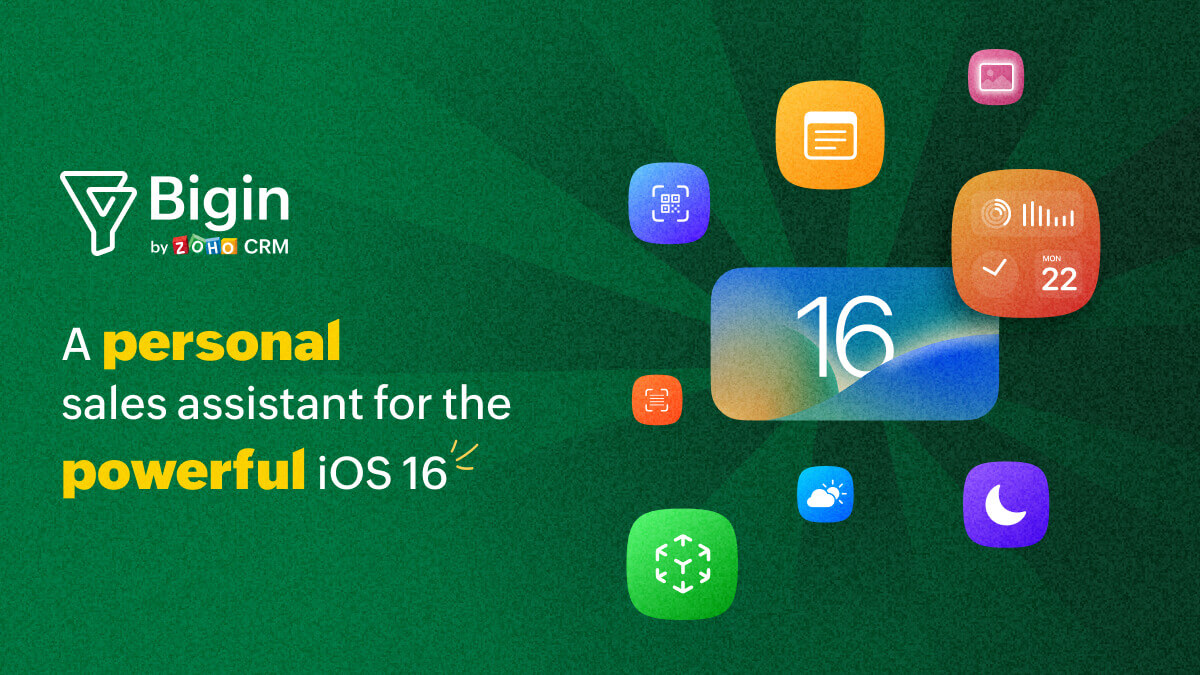 *drum roll*
Introducing Bigin for iOS 16: the latest version of your favorite small business CRM. We have a show, don't tell policy when it comes to Apple announcements, so if you want to see these features in action, head over to our dedicated page. But here we'll give you a quick overview of everything that's new in this update.
Stay informed with lock screen widgets
Bigin's widgets are already valuable in their many applications, and they're now even easier to access. You can select from a number of different widgets to display on your lock screen so you can view information and use functions you want, such as a summary of today's activities, easily adding contacts or deals, monitoring deal progress, and more.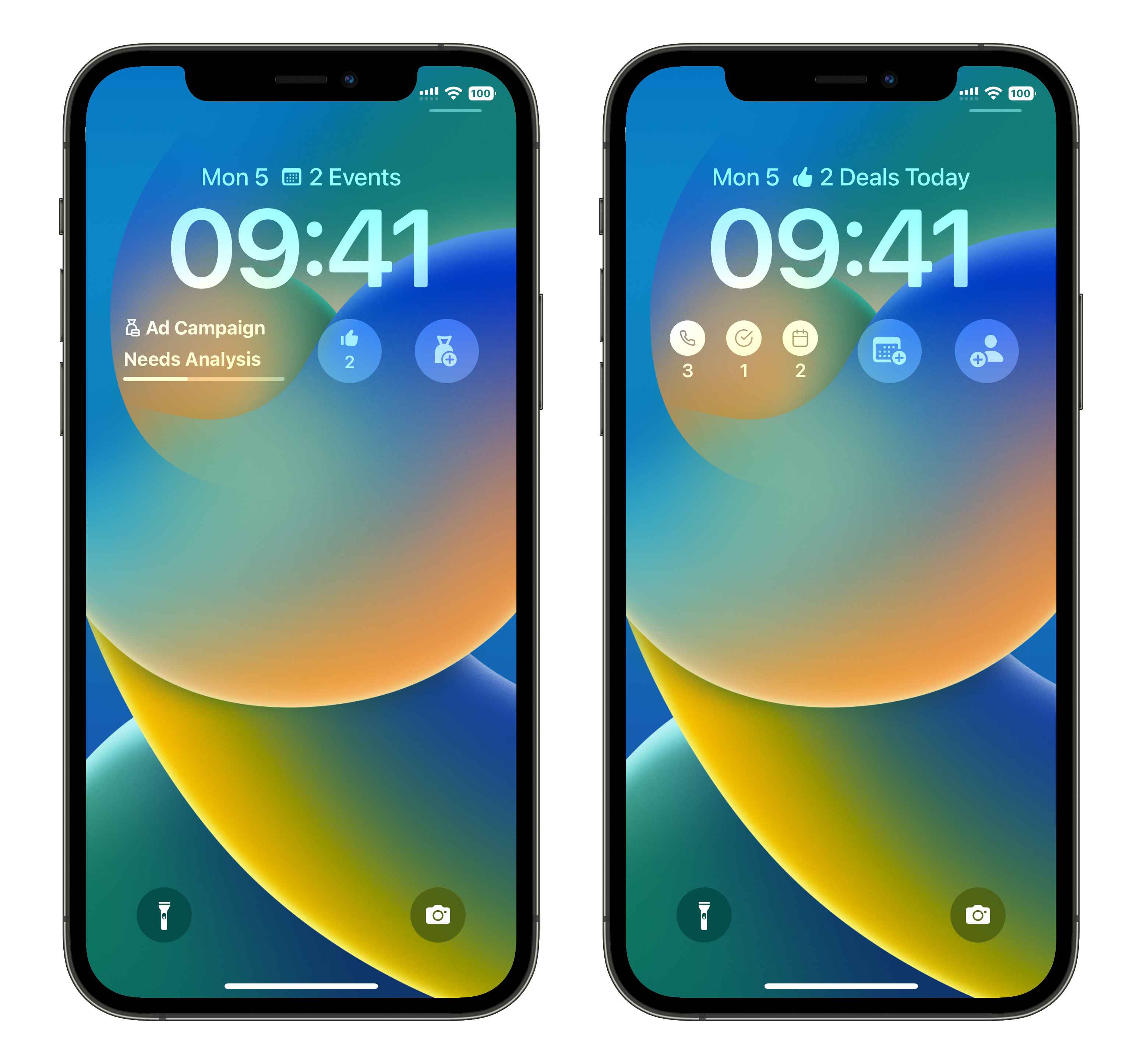 Capture information with the QR scanner
QR codes that contain information are becoming increasingly widespread and can now be found virtually everywhere. Bigin's new QR scanner makes it possible to enter information about a contact or an event quickly by simply scanning the QR code printed on a business card or brochure. You can test out the functionality of this feature by pointing your camera at a QR code.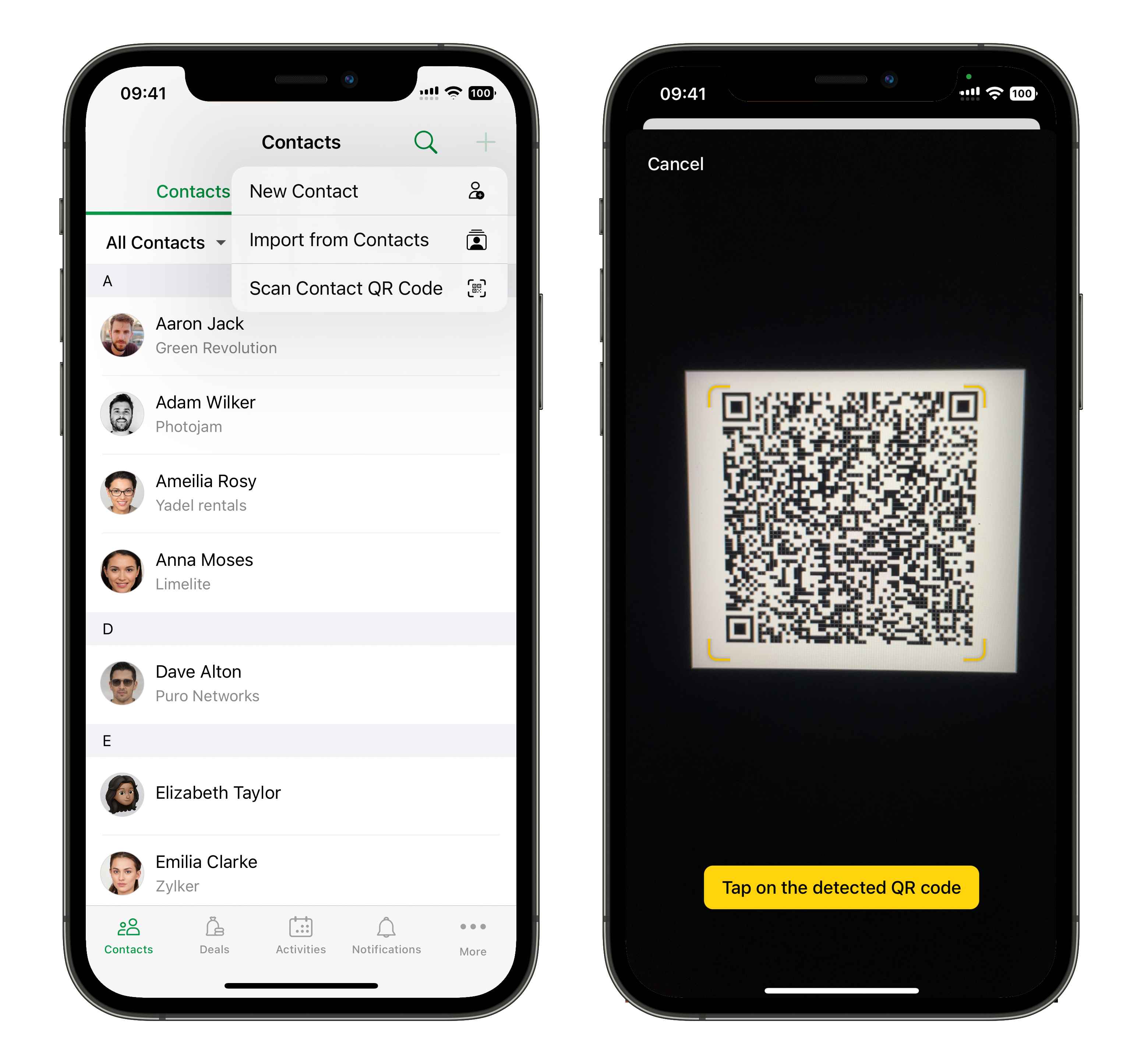 Augment realty with RoomPlan
Potential buyers may be less convinced to purchase a property they've only seen in photographs and videos. We figured that it'd be helpful if Bigin were integrated with RoomPlan so that our real estate template users can offer more comprehensive service to their clients by adding a 3D floor plan in their presentations. It's as simple as opening your camera and capturing the surroundings.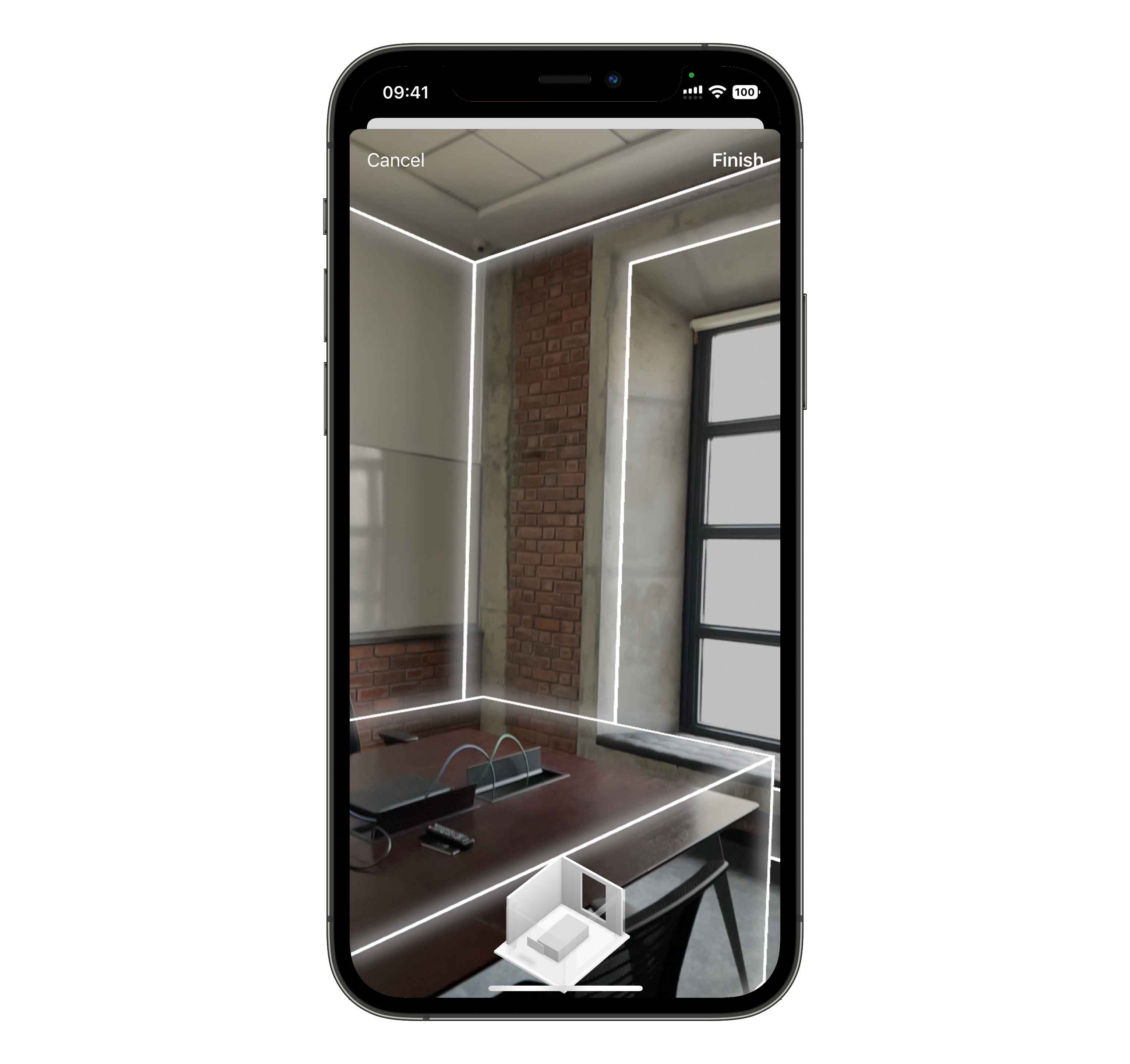 Prioritize productivity with focus filters
If you want to be productive and get into a work mindset, putting your phone on focus mode is a good idea. However, filters are the way to go if you want a greater degree of control over which applications are running and how they behave. You can configure Bigin so that it opens with the theme, notification settings, and list view of your choice, enabling you to begin working immediately after launching the app.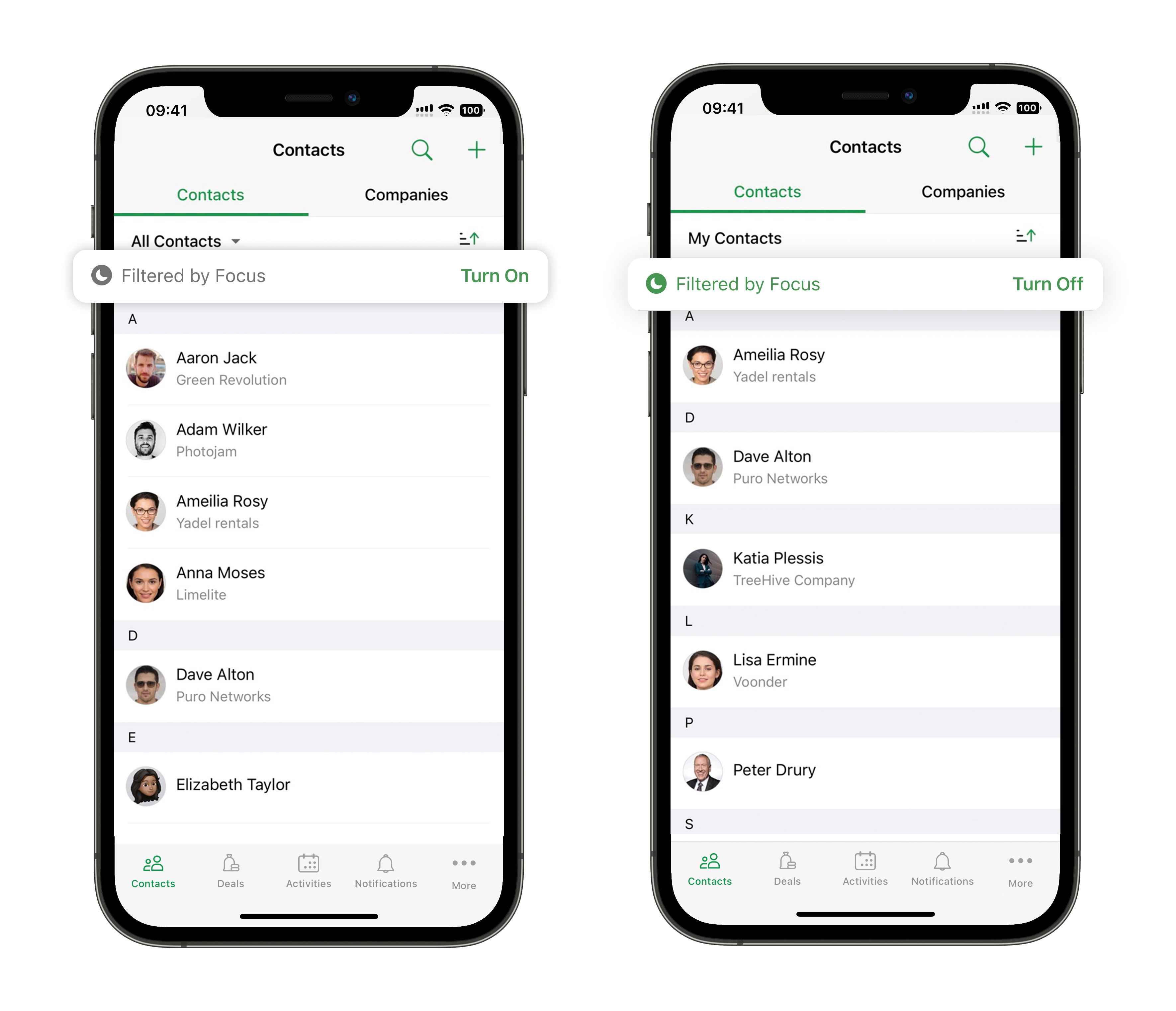 Keep an eye on the weather for your meetings
The weather can have a big impact on your plans, so we decided it was important for our users to be able to check the forecast before making any commitments. With the new Weather integration in Bigin, you can easily see what conditions to expect at the time and place of your scheduled event. This way, you can plan ahead and make sure everything goes smoothly.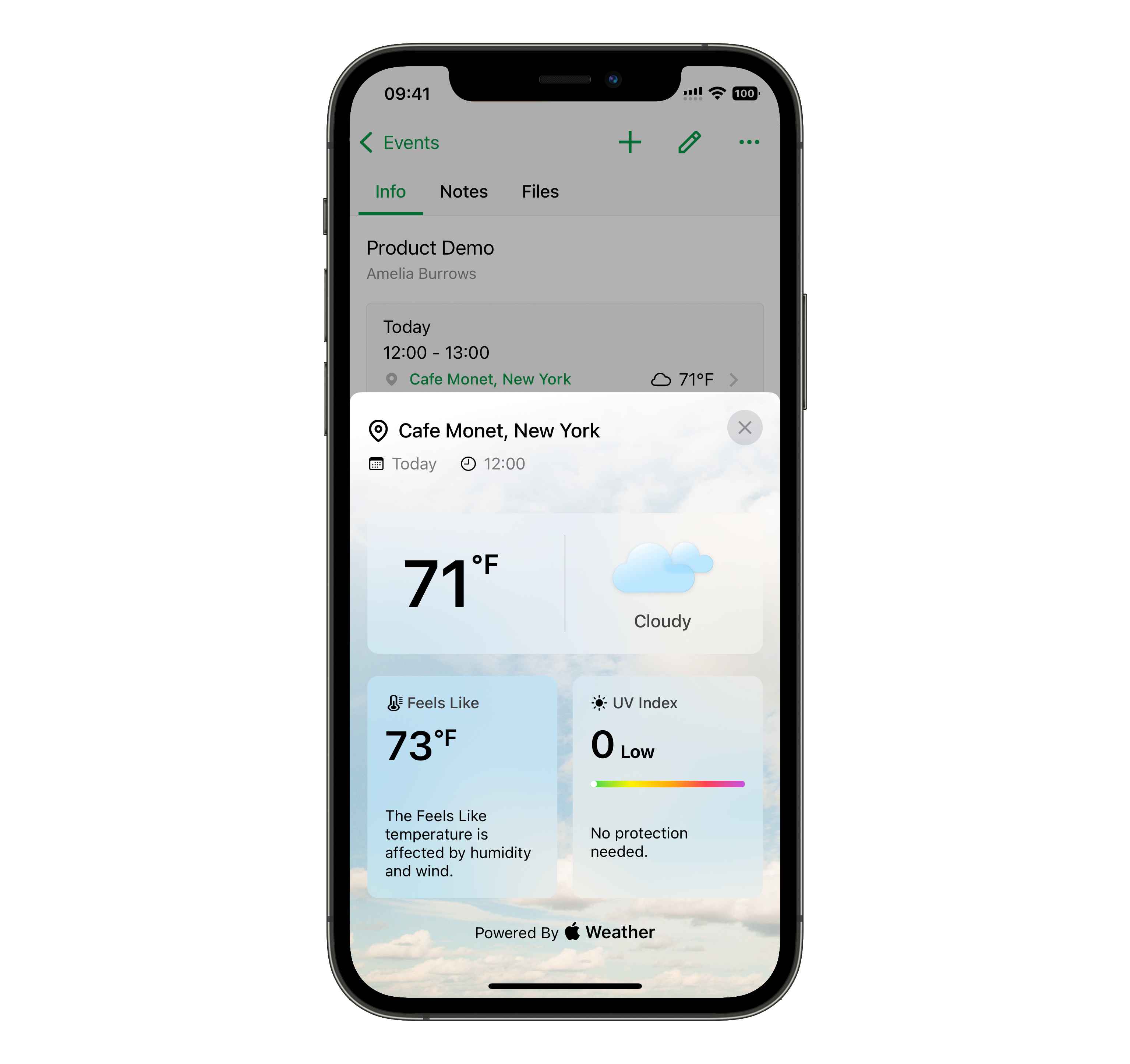 Jot your thoughts down in a Quick Note
The familiar note-taking app that was previously available only for the iPad and Mac is now available for the iPhone. Quick Note is a useful tool to have on hand in case you find yourself looking at a screen in Bigin and want to jot down notes. Quick Note will record both your thoughts and the Bigin-specific context in which you were thinking them at the time.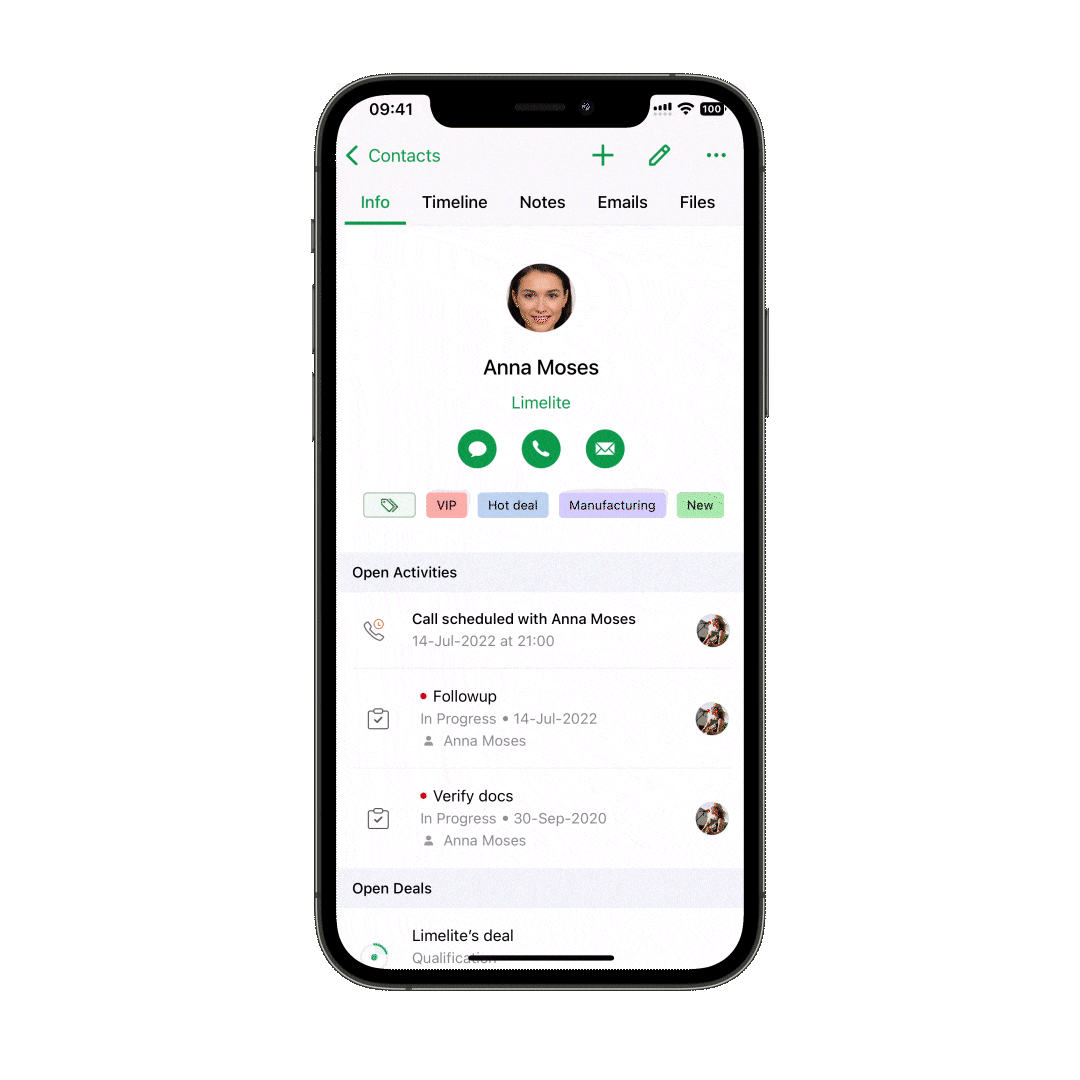 Edit your product shots in a matter of seconds with intelligence
Bigin leverages the power of Apple's in-device intelligence to provide you with helpful functionality. Say you need to photograph products in order to advertise them for sale. Rather than carefully eliminating background clutter from a product image, you can simply lift the subject from its background and position it against a clean background—all with a single action.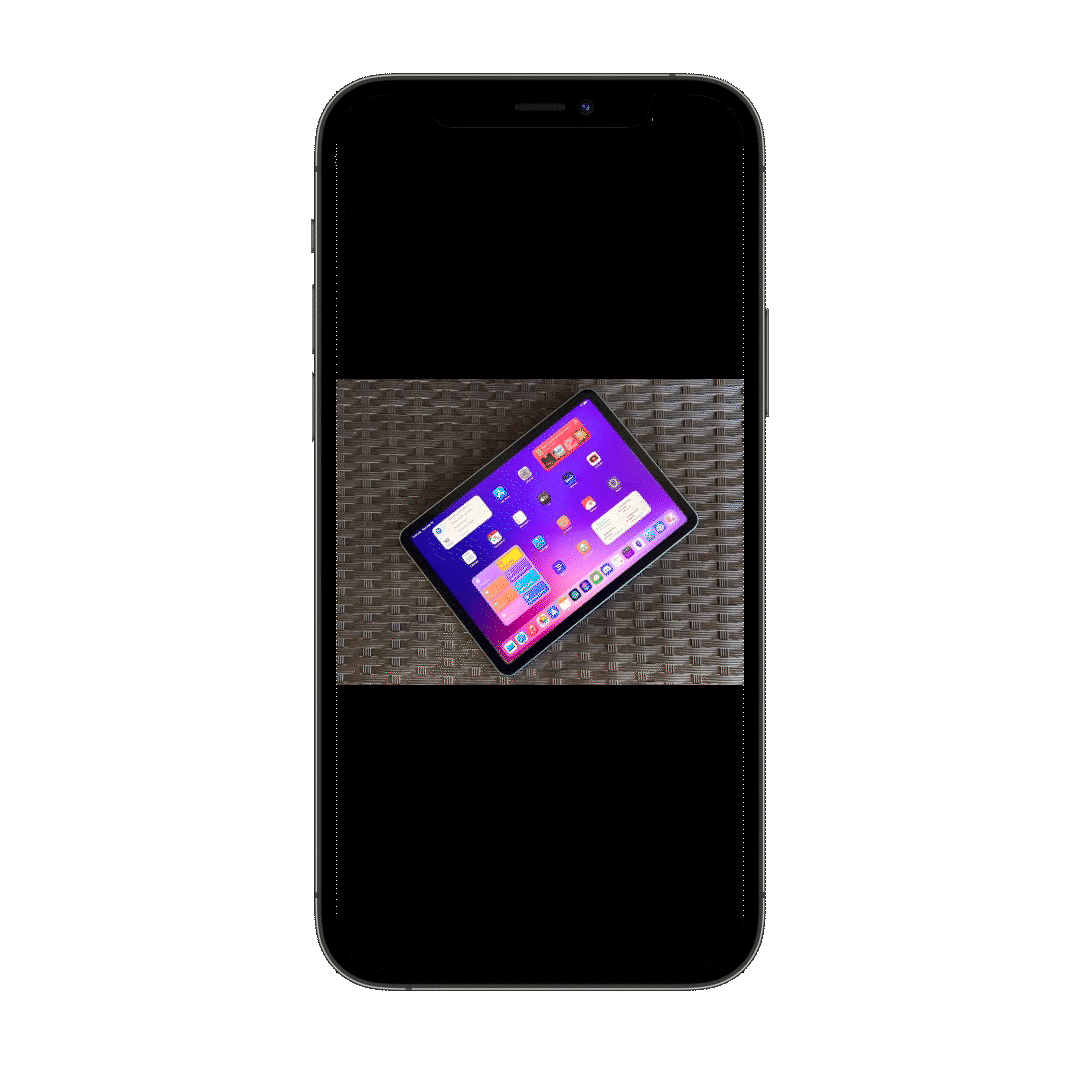 Interact with your images using Live Text quick actions
Let's say there's an email address and phone number captured in an image. When you tap on the image, Live Text recognizes this information, categorizes it according to type (in this case, phone number and email address), and gives you the option to call the number or email the address using Bigin. Aside from identifying names and numbers, image recognition can also convert values seen in an image into the appropriate currency.
This year, the iPhone gets even more business-friendly with the addition of these new tools and features. Whether you're working from home or on the go, you'll be able to stay productive and get things done with ease.
Get started the right way! Download Bigin from the App Store today!
Leave a Reply
Your email address will not be published. Required fields are marked